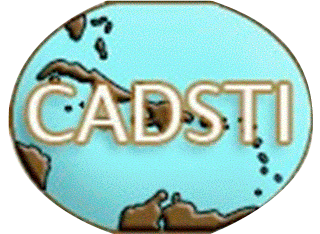 ---
The mission of the Caribbean Science Foundation (CSF) is to assist with the diversification of the economies of the Caribbean Region by harnessing science and technology for economic development, and to help raise the standard of living.
---
Recent CSF Accomplishments
The CSF SPISE program has served 109 students since 2012 (see SPISE Description)
SPISE Students are and have enrolled at many prestigious universities, including those listed below and others, with excellent financial aid packages:
The CSF Robotics Camp has served 80 students since 2015 in 3 levels of the Camp (see Junior Robotics Camp Description)
A pilot of the CSF Computer Coding Camp began on January 6, 2018 with 12 students (see Computer Coding camp Description)
Nine STEM Teacher Training Workshops for primary school teachers have been held since 2015 in St. Vincent, Antigua, Barbados, St. Kitts, Dominica, Kingston and Montego Bay (see STEM Teacher Training Workshop Description)
CSF made its first grant, under its CaribVenture vehicle, to AES Energy systems of Barbados for 20,000 Euros in January of 2017. The grant is for the development of software to aid energy audit and grid connection efficiency (see CaribVenture Description
The CADSTI-NE/CSF Student Internship Program has placed a total of 20 students (in 2016 and 2017) at summer internships in the US, Canada, Barbados, Jamaica and Trinidad in the areas of biotechnology, aerospace engineering, chemical engineering, renewable energy, software development and actuarial services (see Student Internship Program Description
The CSF has produced a comprehensive blueprint for the Ministry of Labour of Barbados addressing the means by which STEM can be harnessed to create more and better employment opportunities for the people of Barbados. The document available at link below:CSF Final Report – STEM Blueprint for Barbados-5SEP2016



---
Upcoming Events
Latest CSF News
More News
---
CSF Buzz
Featured CSF Personality
Please welcome Mrs. Daneilia De Silva
(our new Assistant Director for Program Management)
---
Mrs. Daneilia De Silva currently serves as the new Assistant Director of Program Management for the CSF. Her responsibilities include program creation and management, coordination of all program activities and logistics, as well as management of program budgets. These tasks are critical for advancing our portfolio of programs which promote STEM in the Region. In addition to managing the day to day activities of the office, she is also serves as a focal point for communication between the CSF and external organizations and individuals. Mrs. De Silva, also affectionately known as "Dee Dee", brings a wealth of knowledge from the legal industry having served for 15 years as an Executive Legal Secretary and Legal Executive.
---
Support the CSF
YOU can make a difference in the lives of the people of the Caribbean! Your donation of US dollars today to the Caribbean Science Foundation (CSF) will help support much needed education reform as well as new science and technology projects that will create more and better jobs in the Region.
CSF is a project of the Caribbean Diaspora for Science, Technology, & Innovation (CADSTI). Donations directly support CSF. Click this link to read about the projects and activities of the CSF that are in need of support.
---
Science & Technology Links
Caribbean Science Foundation
CARICOM Research Building
UWI Cave Hill Campus
Bridgetown, Barbados, West Indies
Telephone: 1-246-417-7493
E-mail: csfhdq@gmail.com
For further information, please contact:
Prof. Cardinal Warde
warde.csf@gmail.com