Diaspora Engagement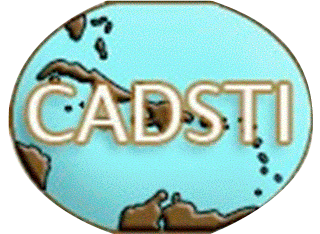 The CSF is the project of the Caribbean Disapora for Science,Technology and Innovation (CADSTI). CADSTI is an international body of professionals who have an interest in the development of the Caribbean region. CADSTI recognizes that there is a vast talent pool within the larger Diaspora whose skills go untapped by the Caribbean community. Structurally, CADSTI is organized as a network of branches in various cities throughout the Diaspora. One of its goals is to facilitate the networking that will bring resources from the Diaspora to the Region for the mutual benefit of all parties.The branches that have been established to date include:
Other branches to be established include: CADSTI-Canada (CADSTI-CA) and CADSTI-New York- New Jersey (CADSTI-NYNJ).
CADSTI Brochure
A. Print Version
For anyone wishing to help us raise awareness of CADSTI and its work, here is the print version of the CADSTI Brochure. This three-panel print version is designed for double side printing on letter-size paper followed by two folds to convert it to a hard copy of the brochure. Please feel free to print and distribute as many copies as you need. We thank you for your efforts!
B. Screen-friendly Version
This screen-friendly version of the CADSTI brochure contains the same information as the above print version, except that the panels are in the normal order.
More information about CADSTI can be found at cadsti.org.