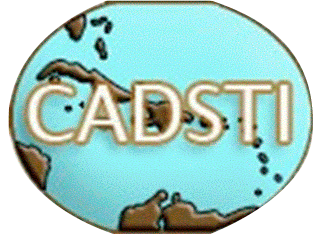 Publications
Papers, Reports and Presentations
Below are papers, reports and presentations given by CADSTI/CSF leaders or hosted by CADSTI on relevant topics:
Summaries, Fact Sheets, and Brochures
CSF Fact Sheet
The CSF Fact Sheet in the link below is meant for those who just want a quick glimpse of what the CSF is, what it does, and its accomplishments.
SPISE Brochures
For anyone wishing to help us advertise the SPISE program, please find below three documents that you may circulate electronically or print out in hard copy. Please feel free to print and distribute as many copies as you need. We thank you for your efforts!
(a) SPISE One Page Summary
SPISE One Page Summary.pdf
(b) Print Version of SPISE Brochure
This three-panel print version of the SPISE Brochure is designed for double side printing on one sheet of letter-size paper followed by two folds to convert it to a hard copy of the brochure.
SPISE Brochure Three-Panel Print Version.pdf
(c) Screen-friendly Version of SPISE Brochure
This screen-friendly version of the SPISE Brochure contains the same information as the above print version, except that the panels are in the normal order.
SPISE Brochure On-Screen Version.pdf

CADSTI International Brochure
The Caribbean Diaspora for Science Technology and Innovation (CADSTI) is the agency that founded the CSF. It has branches in the UK, New England, US Southeast, and newly formed branches in Silicon Valley and Canada. Its website is http://cadsti.org. Below is the link to the CADSTI International Brochure:
CADSTI International Brochure Three Panel Print Version Dec2015