CSF Staff
Professor Cardinal Warde – Interim Executive Director
Dr. Cardinal Warde is a professor of electrical engineering at the Massachusetts Institute of Technology (MIT), and is one of the world's leading experts on materials, devices and systems for optical information processing and displays. His current research is focused on the development of opto-electronic neural-network co-processors that give computers brain-like computing power, and on membrane-mirror-based spatial light modulators for optical switching and projection displays. His earlier research contributions are on transparent liquid-crystal micro-displays for virtual-reality eyeglasses, and spectro-polarimetric imaging sensors for remote-sensing applications. Professor Warde holds 12 patents on spatial light modulators, displays, and optical information processing systems, and has published over 150 technical papers and three textbook chapters in these areas.
In addition to his teaching and research activities, Professor Warde serves (since 1997) as the Faculty Director of the Office of Engineering Outreach Programs (OEOP) at MIT. MITES, the flagship program of the OEOP, is a six-week intensive program in science and engineering for gifted underrepresented minority high-school seniors. Dr. Warde is also active in encouraging Caribbean youth to pursue careers in science and engineering. In this role, he serves as the president of the Caribbean Diaspora for Science, Technology and Innovation (CADSTI), and as Interim Executive Director of the Caribbean Science Foundation (CSF). CADSTI and the CSF are focused on stimulating science and engineering-based entrepreneurship, and assisting with the implementation of STEM education reform to promote more science and technology for the economic development of the Caribbean.
As a former entrepreneur, Dr. Warde founded Optron Systems in 1982, and co-founded Radiant Images in 1999 which was subsequently acquired by Hoya, a multi-national high-tech healthcare company based in Japan. He has served on the US National Science Foundation Small Business Advisory Committee, on the Board of Trustees of the Stevens Institute of Technology, and as a scientific advisor to the Governments of Barbados and Belize.
Professor Warde earned a BSc. degree in physics in 1969 from the Stevens Institute of Technology, and the MPhil and PhD degrees in physics from Yale University in 1971 and 1974, respectively. He is a fellow of the Optical Society of America and a former associate editor of the Journal of Display Technology. He also holds two honorary doctorates in science: one from the University of the West Indies, Barbados Campus in 2008, and a second from Universidad Carlos III de Madrid in 2009. He has received numerous other honors and awards for his achievements in science and engineering.
Dr. Dinah Sah – Co-Executive Director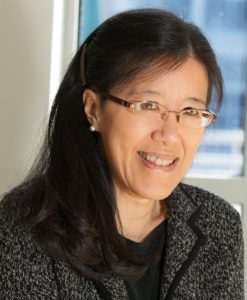 Dr. Dinah Sah is the Co-Executive Director of the Caribbean Science Foundation (CSF), Director of the Student Program for Innovation in Science and Engineering (SPISE), President of CADSTI-New England, and a member of the Governing Council of CADSTI-CSF. SPISE is an annual intensive four- to five-week enrichment residential summer program held at the University of West Indies in Barbados for promising Caribbean high-school students 16 and 17 years of age who are interested in pursuing careers in science and engineering.
Dr. Sah has 30 years of experience in research and drug development in the biotechnology industry, and was most recently Chief Scientific Officer at Voyager Therapeutics, a start-up biotech company in Cambridge, MA. She currently serves on the advisory boards of a number of biotech, venture capital, and non-profit disease organizations. Prior to Voyager, Dr. Sah served at Alnylam Pharmaceuticals where she was Vice President of Research. Before joining Alnylam, Dr. Sah was Associate Director of Research at Biogen (now Biogen Idec), where she led neuroscience research, strategic planning for the neurobiology focus area, and several research projects. Prior to her 6 years at Biogen, she served at Signal Pharmaceuticals, where she headed neuroscience research, and several corporate partnerships and projects.
Dr. Sah's achievements include leadership of multiple programs from early research through Phase 1 clinical trials, and the discovery of novel therapeutic targets and drug candidates that advanced into clinical development. Most notably, these programs included advancement of clinical candidates based on RNAi therapeutics that resulted in the landmark demonstration of human proof-of-mechanism for this novel class of drugs in patients. Dr. Sah is an inventor on more than 40 patents, and her publications across diverse research areas include 17 articles in the journals Nature Medicine, Nature Biotechnology, Nature Neuroscience, Nature Chemical Biology, Nature Reviews Drug Discovery, Molecular Therapeutics, Neuron, PNAS, and EMBO Journal. Dr. Sah received a B.S. in Biology from MIT, her Ph.D. in Neurobiology from Harvard University, and her post-doctoral training at Harvard Medical School.
Ambassador Michael King – Special Representative and Adviser
Ambassador Michael King is the Special Representative and an Adviser to the CSF. His role includes representing the CSF diplomatically both inside and outside the Region, and forging and negotiating international relationships and collaborations for the CSF with regional and foreign entities.
Ambassador King has had a long and illustrious international career in government relations, diplomacy, business and economic development. As a diplomat, he has served as the Ambassador of Barbados to the United States of America, the Permanent Representative to the Organization of American States, and non-resident Ambassador to Costa Rica, Mexico, Nicaragua and Panama. Prior to his assignment in the Americas, he served as the Ambassador of Barbados to the European Union, and non-resident Ambassador to the United Nations in Geneva, the World Trade Organization and UNESCO. He also served for five years on secondment as the Representative of the OAS in The Bahamas and for three years as Executive Director of the Caribbean Conservation Association.
After 37 years of service to Barbados, Ambassador King retired in 2014 from the position of Permanent Secretary in the Barbados Ministry of Agriculture, and was invited to join the CSF as its Special Representative and as an adviser. He is a graduate of the City University of New York and the University of Oxford Foreign Service Program.
CSF OFFICE INTERNS
2014 – Cheryse Greenidge
2015 – Sean Gloumeau
2017 – Jovana Johnson
2019 – Shanna Edwards